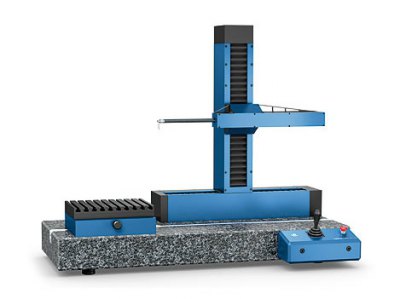 Made in Germany

optacom develops, manufactures and distributes world-class surface measurement systems since its founding in 1999. These measurement systems allow evaluation of contour, roughness, and roundness in a single pass. A foolproof, fully automatic and extremely rapid calibration as well as an equally rapid, uncomplicated stylus tip replacement constitute the hallmarks of carefully crafted precision systems.

Thanks to a broad range of special tracing arms and machine options, e.g., the newly developed rotary-swivel table, even composite or other complicated measuring tasks on complex parts become almost child's play. Our products have convinced numerous manufacturing and measurement laboratories worldwide of the quality, robustness and efficiency of our measurement systems.

optacom's young and enthusiastic team takes care of all customer concerns. The emphasized partnership with the customer ensures the rapid realization of individual needs and special measurement requirements. Anyone who has ever worked with an optacom system is reluctant to change. "Follow-up orders are fortunately very common in our daily business. And also the friendly confirmation of our customers that shows we are on the right track with our concept," says founder and CEO Diana Hubert. Now, let us show you and win you over.


Innovations made by optacom