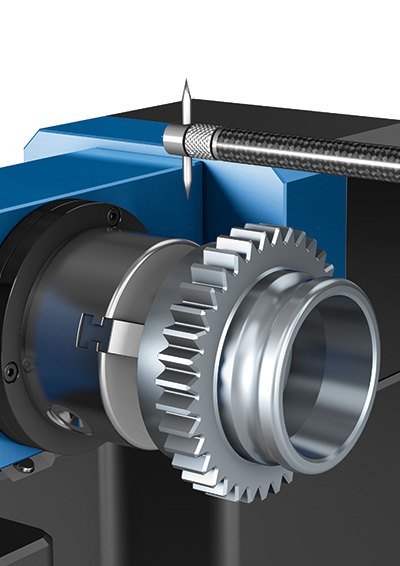 Higher precision. For years to come.
The robust and extremely durable construction of our measurement systems do not only add to precision in measuring, but also to the longevity of the individual components and the whole system.

First of all, this is because we use only high-grade, state-of-the-art materials that are not only especially well-suited for their respective tasks, but also for meeting one of our most important requirements: durability.

Our optical measurement system work contactless, i.e. permanently wear-free. And this is why we can promise in good faith that, under normal operating conditions, optacom contour measurement systems are practically indestructible.

The result is a longer tool life and lower secondary costs related to wear and tear.

But we also have our own idea about components that are usually considered typical consumables: The SoftTouch© process ensures that the probe tips in optacom systems touch the workpiece smoothly and achieve perfect measurements at very small bearing strengths. This saves a lot of needles (and trouble).

And if something goes wrong, the integrated diagnosis tool is at your disposal. It can also be used for remote maintenance. And the optacom service.

Safe measuring all around - this is what optacom is about.