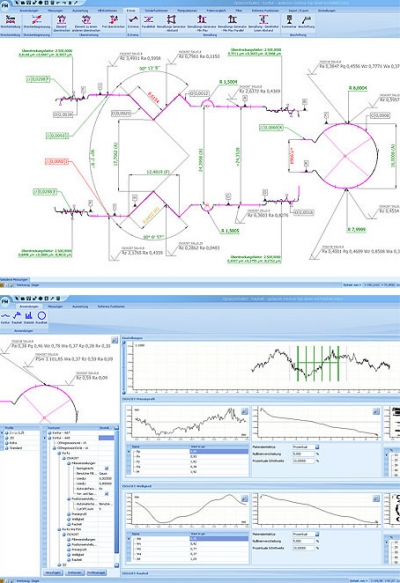 The simpler, the better.
Whatever the degree of precision: measuring should be easy because complexity in measurement opens the door to too many possible errors.
For this reason, we have simplified the operation of our measurement systems so that installation, setup and training will take no more than one day. Our systems are so user-friendly, in fact, that they can also be operated by employees who are new to the field of measurement technology.

Our technology, for example, has made one-handed operation via a joystick a common feature in contour measurement technology.
Automatic scanning of the measured object with SoftTouch© technology not only adds speed and ease to the measuring process, but also helps to avoid broken probe tips.

Our software will allow you to store various probe tips together with their specific properties. After changing the probe tip, you simply press a button to download the tip data from your database.

The feature you might like best is the error correction function of the optacom software (after all, we all make mistakes). Subsequent modifications can be effected at any time. And now for the best: All calculations relating to the modified element are re-figured automatically. No more cumbersome deleting and restructuring of correlations. Life can be so simple: Just correct the error, And you're on your way.

And that's as easy as it gets.